Texas Approved Online Defensive Driving Course
This course is designed for Dismissing a ticket , Lowering Insurance, & Learning life saving driving techniques and tips,
Laredo is home to one of the oldest crossing points along the Mexico-United States border. It is also the nation's largest inland port of entry. This city has blended two different cultures, the American and the Mexican culture. Laredo is home to the oldest continuously used residence in the state of Texas: Casa Ortiz, completed in 1830, a beautiful and historic home with gorgeous views of Mexico and the Rio Grande.
In this city, every year there is a month-long event that celebrates George Washington's Birthday, Washington's Birthday Celebration. Laredo is the only city in Texas to fly under The seven flag, representing the six countries that had sovereignty over all or parts of the state at any given time, but Laredo is the only city to have seven: Spain, France, Mexico, the Republic of Texas, the Confederate States of America and the United States of America and the seventh represents the short-lived Republic of the Rio Grande.
Laredo is home to hundreds of species of local and migratory birds. This city is considered part of the "birdies" corridor in North America, hosting a three-day event the Laredo Birding Festival. With this city neighboring Mexico, you can find real, authentic Mexican cuisine made with traditions and local ingredients.

If you get caught speeding in Laredo, you will have the option to take a defensive driving course. It will help ensure your traffic citation is dismissed and possibly lower your insurance.
Approved Everywhere in Texas
Our Course is approved by the TDLR (Texas Department of Licensing and Regulation) and is accepted in every court and county in Texas for traffic dismissal.
How to Dismiss Your Ticket
When you get a traffic ticket, it can feel overwhelming. After all, you're probably wondering how much more your insurance rates are going to cost. However, there is a solution. With Premier Defensive Driving's online course, you can quickly get a certificate that lets you clear your ticket from your record. The best part is, it's only $25. Here's what you should know:
Make sure you use a company with experience in your area when shopping for classes about defensive driving. We are located in Texas. Through our course, you can rid yourself of that pesky ticket. Here is how it works:
1. Get the Court to Approve
Once you get the judge to approve your ability to remove your ticket via an online driving course, you're ready for the next step right away.
2. Enroll
At Premier Defensive Driving, we make our course incredibly easy to sign up with and use. Before you know it, you'll be working your way toward your certificate! However, keep in mind that you don't have forever:
3. Stay Within the Timeline
You need to complete your defensive driving course within 120 days. If you don't, you won't be able to use it to clear your driving record.
4. Bring Your Printed Certificate to Court
We send you a digital copy of your certificate the instant that you finish the class. That way, you're not stuck waiting around for it comes in the mail. You can print it off immediately and bring it to your next court date.
Course Title:
Texas Approved Online Defensive Driving Course
Provider Number:
CP018-C3245
Credit Hours:
6
State:
Texas
Price:
$25.00
Add to Cart

premierdefensivedriving.com is approved to offer Defensive Driving courses by the Texas Department of Licensing and Regulation.
What's the Benefit of Our Online Defensive Driving Course?
There are multiple benefits of enrolling with us today. The first is that your payments could be lower on your insurance. You could save up to 10% on your coverage going forward. Secondly, we have excellent customer service agents waiting to help you with whatever you need.
Furthermore, we make our platform secure and fun to use. You log in, start your next lesson, and log out at your own pace. You can access the course on your phone or laptop at your convenience. And when you finish, you don't have any more work to do. There is no final exam.
Finally, allow us to put your mind at ease. If you do not get your ticket removed after completing our online course, then we will issue you a prompt refund. So you have nothing to worry about.

Let's put an end to Drunk Driving.
1% of all sales are donated to Mothers Against Drunk Driving (MADD).

Perhaps the most significant aspect of our program is how inexpensive it is. For only $25, you get a secure online class environment that lets you study at your own pace. When you factor in all the money you could save your insurance, it's a no-brainer! But if you want even more value, don't forget to look at our combo packages too!
Getting a ticket used to mean you were out of luck. Now, with the best defensive driving class for Texas, you'll be able to get rid of your violation once and for all. Then, you can get back to spending your time how you want.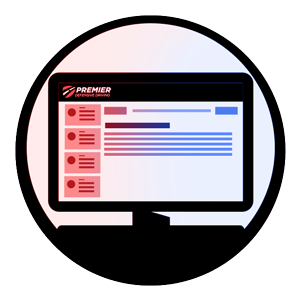 Texas Approved Online Defensive Driving Course
This is the lowest price allowed by Texas law!
$25
Add to Cart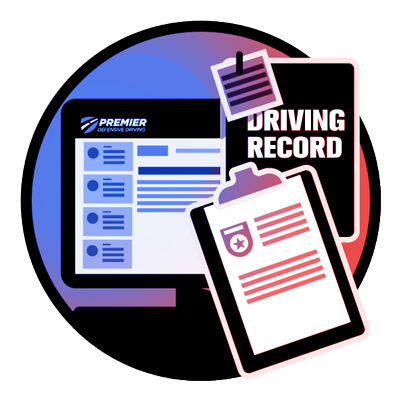 Driving Course & Record
Save time and purchase both together!
$44.95
(Most Popular)
Add to Cart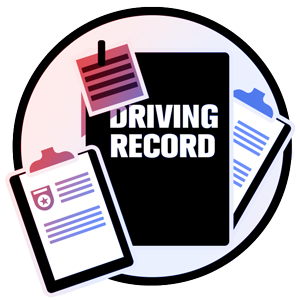 Texas Certified Type 3A Driving Record
Order your driving record in just a few easy steps!
$19.95
Add to Cart
---
1. Are you an approved Defensive Driving provider?
Yes, Premier Defensive Driving is approved by the Texas Department of Licensing and Regulation to offer Defensive Driving. Our Texas Provider # is CP018-C3245
No matter where you received your ticket within the state of Texas, you can be sure the courthouse will recognize our defensive driving course. It has been approved by the Texas Department of Licensing and Regulation. Click here to see our approval certificate!
2. How do I get the court to dismiss my ticket?
In order to get a court to dismiss your ticket, you must complete your Defensive Driving course. We send you a digital copy of your certificate the instant that you finish the class. That way, you're not stuck waiting around for it comes in the mail. You can print it off immediately and bring it to your next court date.
3. What are the Defensive Driving requirements?
We have a 99.9% pass rate for the course. You can finish this course in as little as 6 Hours. There is not a big test at the end of the course. Instead, there is a simple 4-question quiz at the end of each of the sections which you should have no trouble with.
4. Will you provide me with a certificate of completion?
You will receive your certificate immediately after completing the course via email. You can also choose to receive a professionally printed certificate via both regular and expedited mail service.
5. Do I have to complete the course in a certain amount of time?
No. You have up to 120 days to complete this course. However, you can finish in as little as 6 Hours from start to finish.
6. I took a defensive driving course last year. Can I take one again?
Of course! You are eligible to take at least one defensive driving course to dismiss a ticket per year. Additionally, the court judge may grant you the ability to dismiss more than one ticket in per year through defensive driving courses.
7. Will I get an insurance discount for taking your Driving Safety Course?
Yes, most insurance providers will offer a 10% discount for three years on the liability portion of your automobile insurance premium with proof of completion of a driver safety course, such as ours!
8. The court is asking me to provide a copy of my driving record. Can Premier Defensive Driving help me with this?
Yes! You can purchase your driving record directly through our website. We even offer a discount if you choose the driving record plus defensive driving course bundle. Click here to purchase now!
9. Why do I have to wait on the timer to expire before I move on to the next page?
Per TDLR regulations, each student must spend a minimum of 6 total hours on a driver safety course in order to get credit for taking it. As such, we have set our timers in each section to add up to a total of 6 Hours from the time the course begins until it is completed.
10. What happens if I forget my password?
You can change your password anytime either directly from your profile page, or you can click on the forgot password link under log in to change your password. Click here to change your password.
For more information about the Texas Department of Licensing and Regulation Board for Driver Education and Safety, please visit the TDLR.Texas.gov website HERE
If you have additional questions about our classes, you can contact us by phone at 1-800-674-8110 or email at info@premierdefensivedriving.com
Features
Our 100% online course is fast, easy, and fun. Best of all, there is no final exam and a free audio narrator will read out the content for you!
You can take this course anytime on any device at your own pace! Log in and log out without losing your progress.
Sign up
You can register with an email address and a password. We may ask for more information after you purchase a course.
Register Now
Contact Us
Got questions? We are here to help.
Call:
Having trouble or got a specific question for us? Located in the United States, we're here to help.
1-800-674-8110
Text:
You can now text directly with a customer service representative who can provide help around your busy schedule.
Send an SMS